Let's Discuss Your Project
To discuss your glass project needs with one of our expert glaziers, call 602-269-2543 or send us a message using the form below.

Visit Our Showroom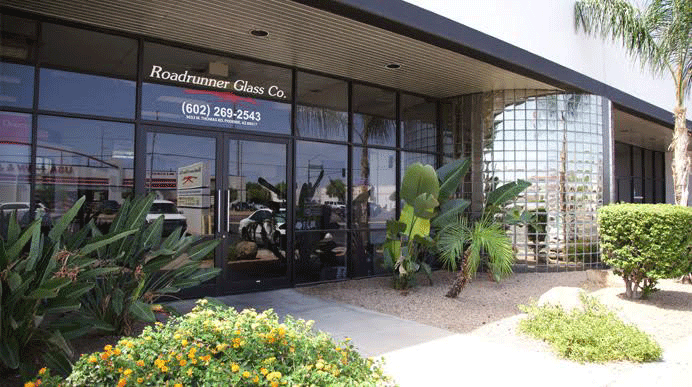 3033 W Thomas Rd
Phoenix, AZ 85017
Showroom Hours: Monday - Friday, 8:00 am - 4:30 pm
Get driving directions
Testimonials
"Every once in a blue moon, we run across a company that deserves a gold star!

Last week, I called you about a washer that fell off of our beautiful Roadrunner Glass shower door. A very nice lady answered the phone, not an answering system, and was eager to help. She then let me talk to the owner of the company and you were eager to help. You told me that you would get back with me and as you promised, we got a call from a gentleman who said that he would be here in 20 minutes. He did arrive in that time frame, was very pleasant, and had the washer replaced and fixed in minutes!

Thank you… you are a rare jewel in the business world!"
Barb and Marty W.
Scottsdale, Arizona