Let's Discuss Your Project
To discuss your glass project needs with one of our expert glaziers, call 602-269-2543 or send us a message using the form below.

Visit Our Showroom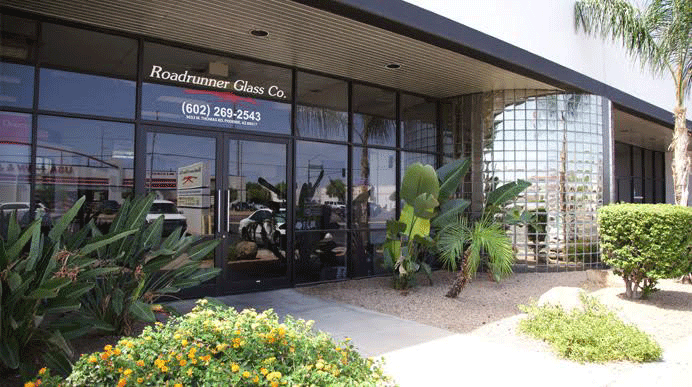 3033 W Thomas Rd
Phoenix, AZ 85017
Showroom Hours: Monday - Friday, 8:00 am - 4:30 pm
Get driving directions
Testimonials
"Roadrunner Glass put in sliding glass doors for us. They put in seven doors; each one is about five feet wide. They are outstanding. They brought the doors down from Phoenix and they put them in for less than half the price of a contractor in Tucson. They came down with the right number of guys and I highly recommend them."
Patty B.
Tucson, AZ